Dentistry Airdrie ~ Cosmetic Dental Treatments Coatbridge ~ NHS Dental Treatments Lanarkshire ~ Sedation Glasgow
Meet the Team
Every member of the Hallcraig Dental Care team is devoted to providing exceptional care for all of our patients. Your treatment plan will be individually tailored to your dental needs. We are committed to keeping up with the latest training and technologies in dentistry to ensure you receive the most up to date treatments available. We strive to offer high quality dental care in a relaxed and friendly environment and our enthusiastic team are dedicated to continuing the excellent standard of dentistry we have become renowned for.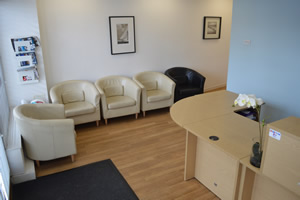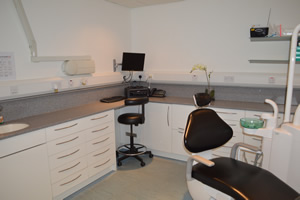 Lindsay Gibson BDS. GDC no 113419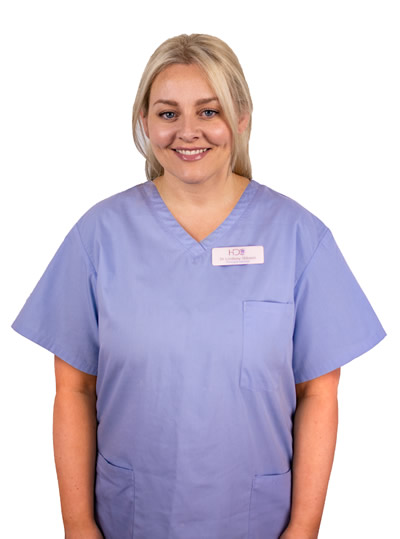 Lindsay is the owner and principal dentist at HDC.
After graduating from Dundee University in 2007 Lindsay was keen to get back to the west coast and start building her own practice. Lindsay's passionate, friendly, professional yet relaxed approach will put patients at ease during consultations and treatment.
Lindsay provides both routine and cosmetic dentistry including smile makeovers. Lindsay can offer dental sedation for nervous patients and is a member of the Dental Sedation Teachers Group (DSTG) and The Society for the Advancement of Anaesthesia in Dentistry (SAAD).
Another area Lindsay really enjoys is facial rejuvenation and she offers treatments such as anti-wrinkle injections and dermal fillers. Why not take a look at our gallery to see some of these fantastic treatments.
Lindsay is a Vocational Dental Trainer and is involved in the mentoring of Vocational Dental Practitioners. As a committed training practice there may from time to time be other members of staff present during your treatment.
When not working, Lindsay can be found hitting the slopes in the UK and abroad as she is an avid snowboarder and loves nothing more than flying down the piste!
Ian Miller BDS. GDC no 191129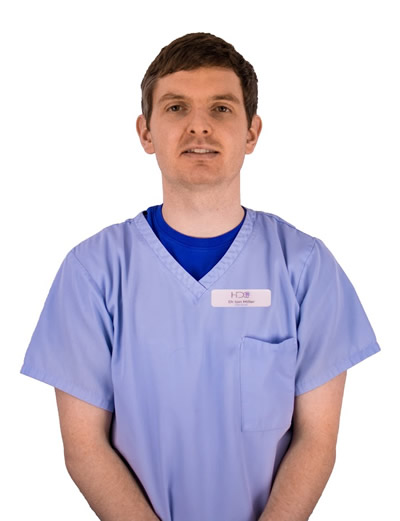 Ian graduated from Dundee University in 2010, and began working at HDC the same year. He provides both general and cosmetic dentistry. Ian can offer dental sedation for nervous patients. Ian is also a member of the Dental Sedation Teachers Group (DSTG). In his spare time Ian enjoys playing most sports, particularly football.
Malcolm McFazdean BDS.
Full Time Associate Dentist.
GDC number 227244.
Registration June 2012, Glasgow.
Dr Ryan Jenkins BDS (male).
Part Time Associate Dentist.
GDC number 271044.
Registration June 2017, Aberdeen.
Dr Scott Agar BDS (male).
Full Time Dentist.
GDC number 283867.
Registration June 2019, Glasgow.
The Rest of Our Team

From left to right ~ Caitlin Brown GDC 270076, Donna Dunsmore GDC 160696, Stefanie Smith GDC 186613, Jodie Ramsay (trainee), Gemma Mills GDC 279376, Sara Hamilton GDC 272277